Greetings Mercenaries,
Announcing the MechWarrior 5 Mercenaries Console version physical disk! Now available at retailers and online!
Physical Release Date:
What is the Price?
£24.99/€29.99/$29.99 (this could vary by the retailer)
What's on the Disk?
The Disk contains the Base Game Version of MW5 Mercs
DLC is NOT included
What Versions are available for Purchase?
Xbox One/X with smart delivery
PS4 and PS5
What about Next Gen Upgrades?
Free Digital upgrade from Xbox One to Series S/X (disk required)
Free Digital upgrade from PS4 and PS5 (disk required)
Check your Local Retailers or online!
The MechWarrior 5 Mercenaries Team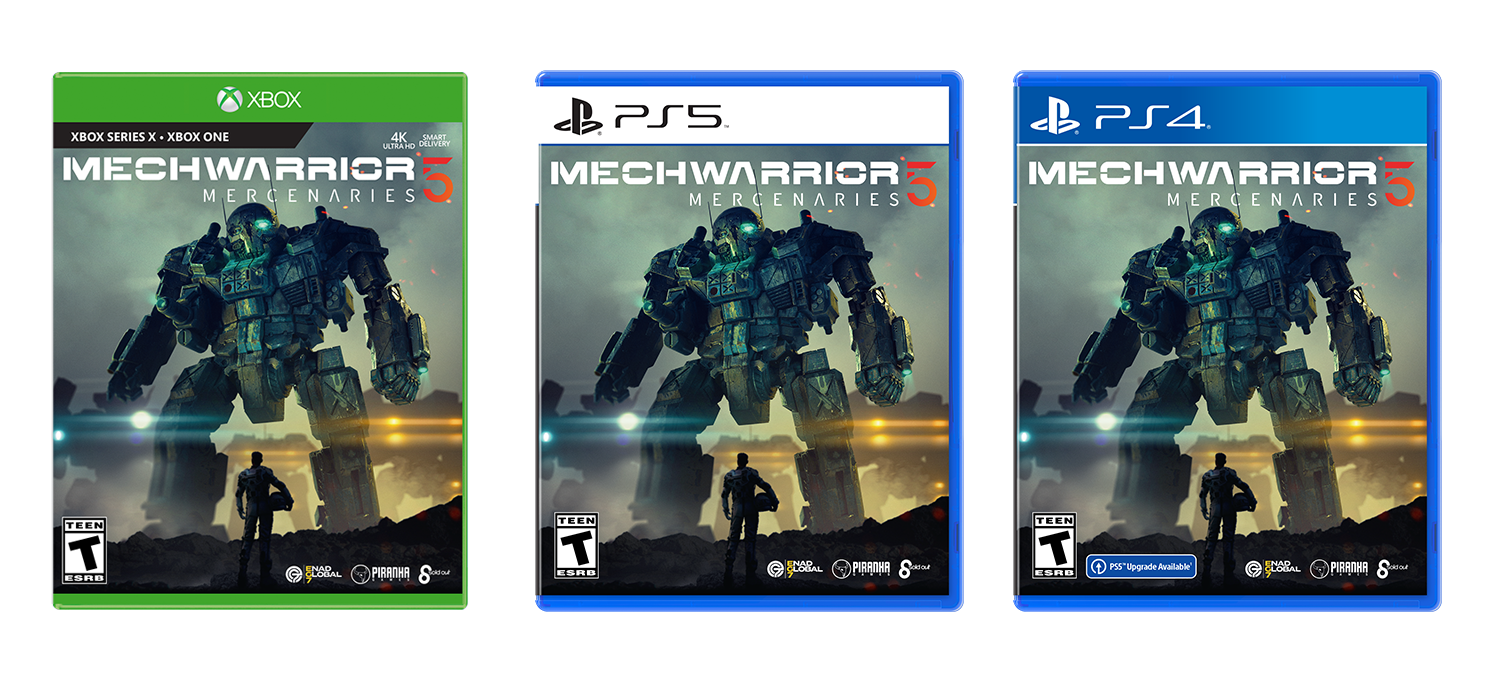 Tagged: Mw5Mercs