Greeting Mercenaries!
Over the last 3 months, the team has been hard at work building our first DLC pack. Our original goal was to release a content pack that included a robust Career Mode targeted for April release.
Soon after we started playing our initial revision of career mode we realized that it wasn't the career mode we really wanted to make but instead we were making compromises driven by our April deadline. The team was often debating new features that just didn't fit into the schedule but felt as though they would add additional depth and interest that players really would want for a free form exploration of the Inner Sphere. After some reflection, we decided that we should delay the release to incorporate these features and we adjusted our estimates to a June release.
Shortly after we made these adjustments the world changed and we've had to readjust to a new work from home policy. As a result of all these changes, it's unlikely that we'll be releasing the enhanced career mode DLC in the first half of this year. Rest assured, the team is hard at work making an even more expansive career mode, with even more mechs, weapons, equipment, missions, biomes and some surprises we hope you'll like.

DLC - Heroes of the Inner Sphere
Follow your chosen career path from War Dog to Treasure Hunter in the new Career Mode.
Explore new warzones, new quests, new missions that span the full breadth of the Inner Sphere.
Hunt the Heroes - special Hero quests tell the story of 7 new heroes and their unique mechs.
Find new mech chassis and variants, new weapons, new equipment, as well as blueprints to quirk your beloved mechs.
…and much more.
Content Summary
We also wanted to share details of what we are currently working on:

New Career Mode - start a career from scratch in any of the great houses or import your progress from the original Campaign.
Career Paths - Complete 5 different job types to unlock career path rewards including new blueprints for quirking mechs.
Expanded Inner Sphere Map that includes 61 total warzones (+18), 34 Industrial Hubs, and 55 quest lines (+11) recrafted for less linear, more open exploration.
Hunt down 7 new heroes and their hero mechs in the story-driven Hero Quests, featuring 7 unique handcrafted missions.
7 new 'Mech chassis: Corsair, Vulcan, Charger, Hatamoto-Chi, Dervish, Champion, Marauder II
50 new variants including new variants for existing chassis.
New equipment: ECM, EWECM, BAP, EWAP, MASC, Supercharger.
New Weapons: Chem Lasers, Short Burst lasers, Mech Rifles.
New Procedural Mission type: Beachhead that features artillery strikes and emplacements.
New Giant Moon Biome and Moonbase garrisons.

These aspects (below) would be part of a free update:
Keep tabs on the latest Inner Sphere news to check when borders change or when new tech becomes available + many more lore-based events.
QoL fixes such as full 360 LOS radar, and ambient and area-based heat effects.
...and more still to come...
We don't have an exact release date to share at this time, but we are monitoring progress and will provide a more accurate assessment of our release plans closer to summertime.
In the meantime, the team will continue to support the great work underway in the modding community.
Team Piranha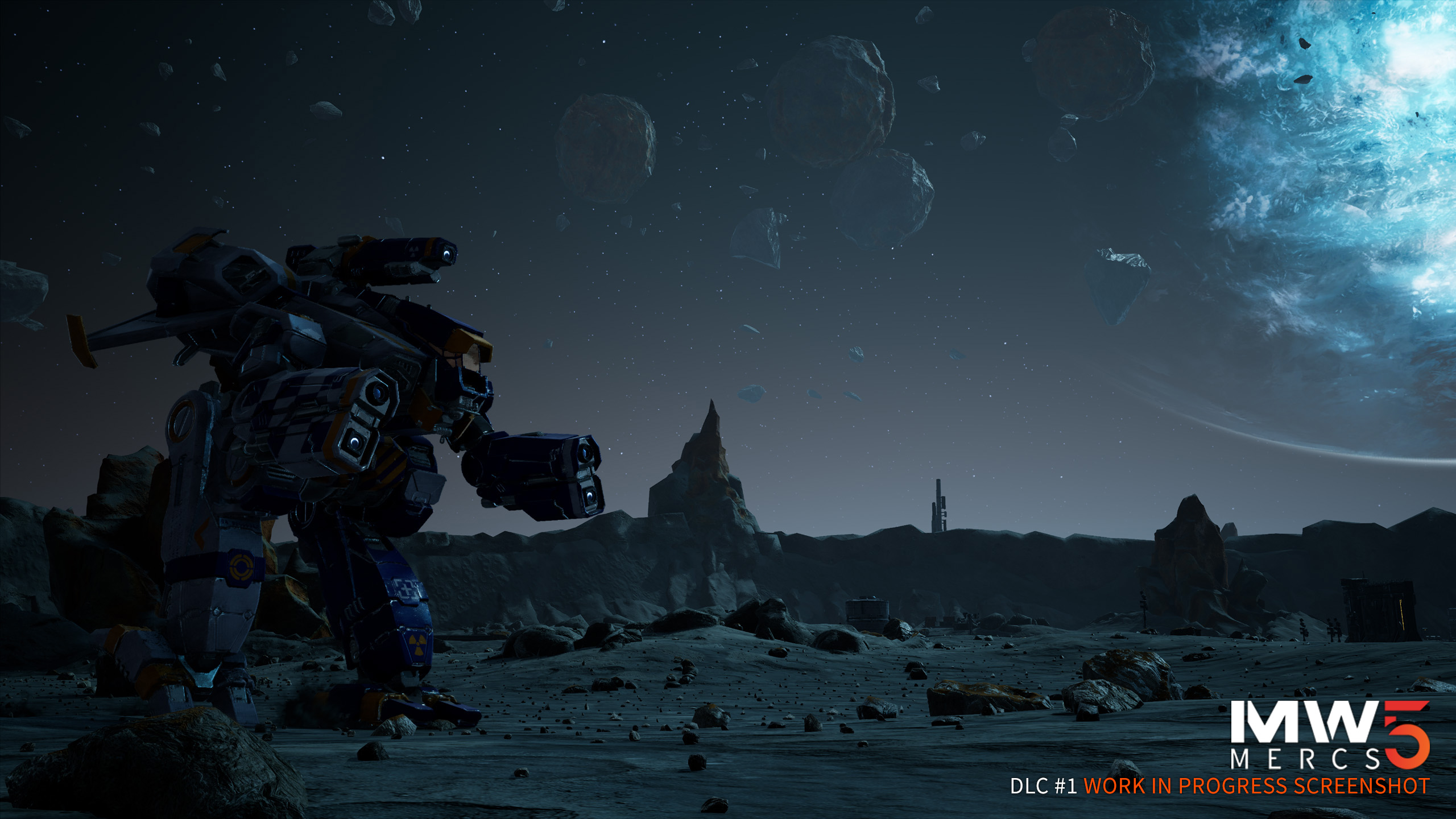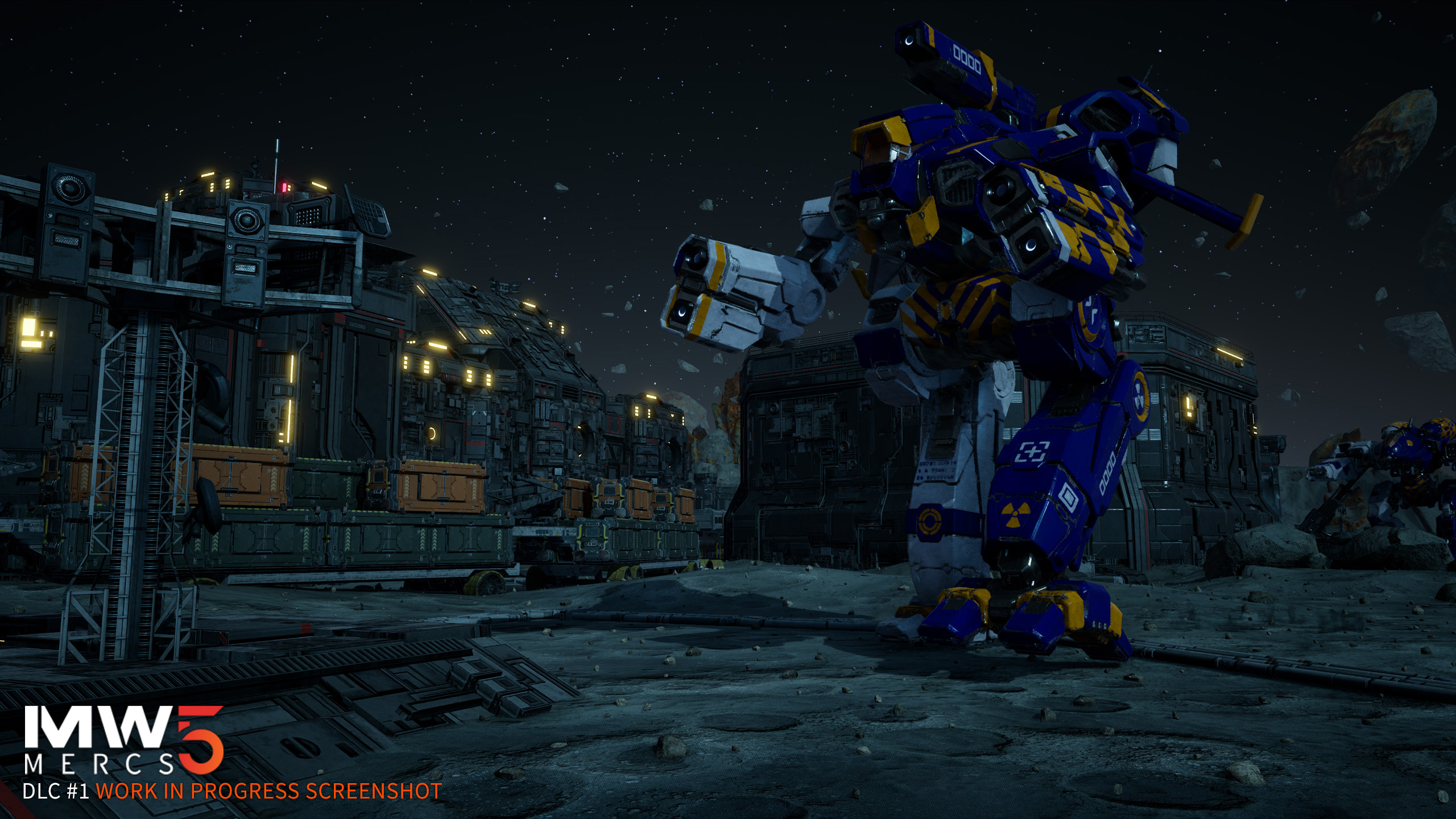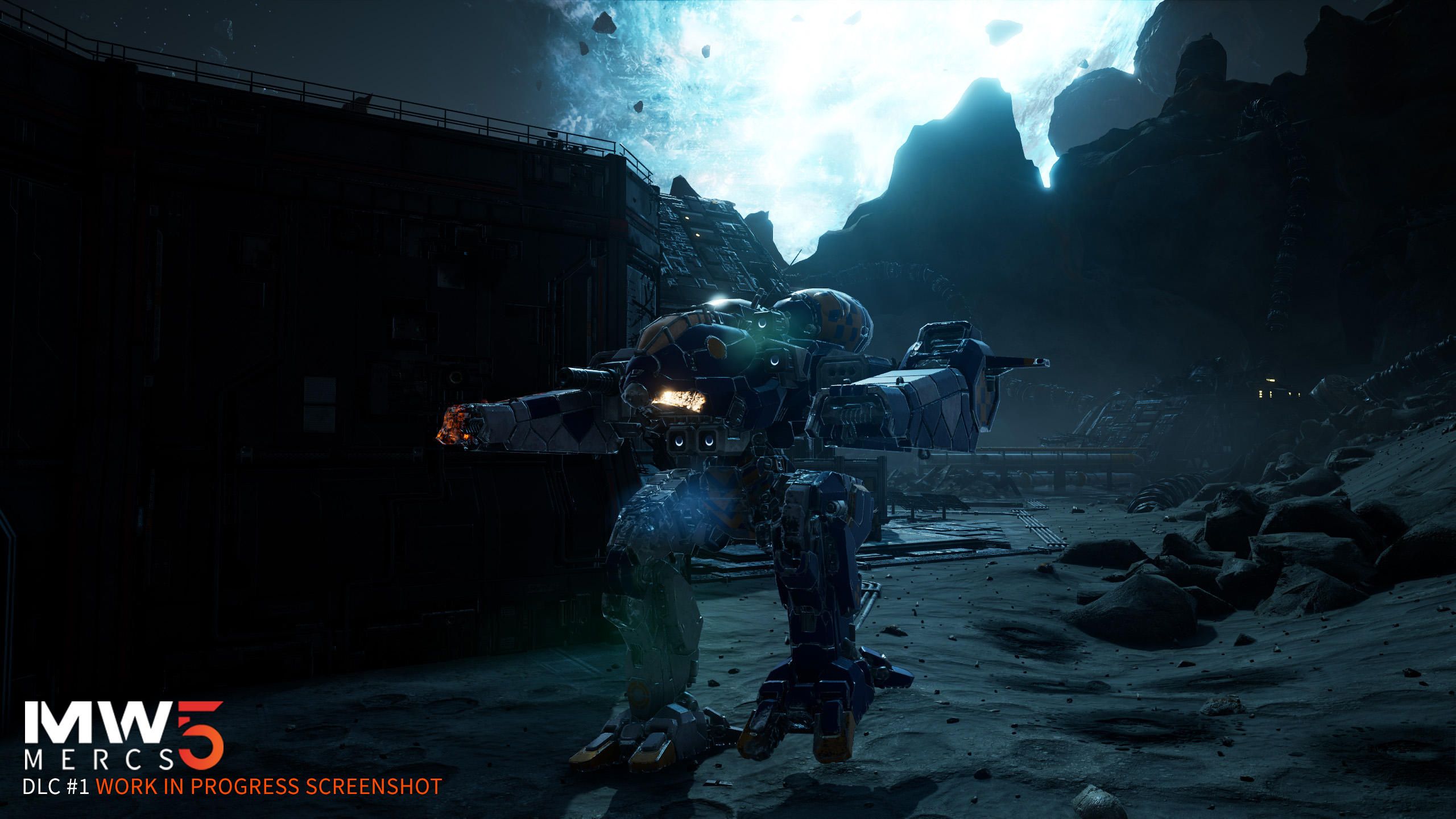 Tagged: Dev-Update, Dlc