Greetings Mercenaries,
We're excited to announce our patch date for the next step in mod support for MW5Mercs.
We will be patching the Game and Editor on March 23rd. Here we have provided some details and a screenshot of some of the things you can expect.
This is a screenshot of the mod management screen (work in progress) which will make managing mods a breeze!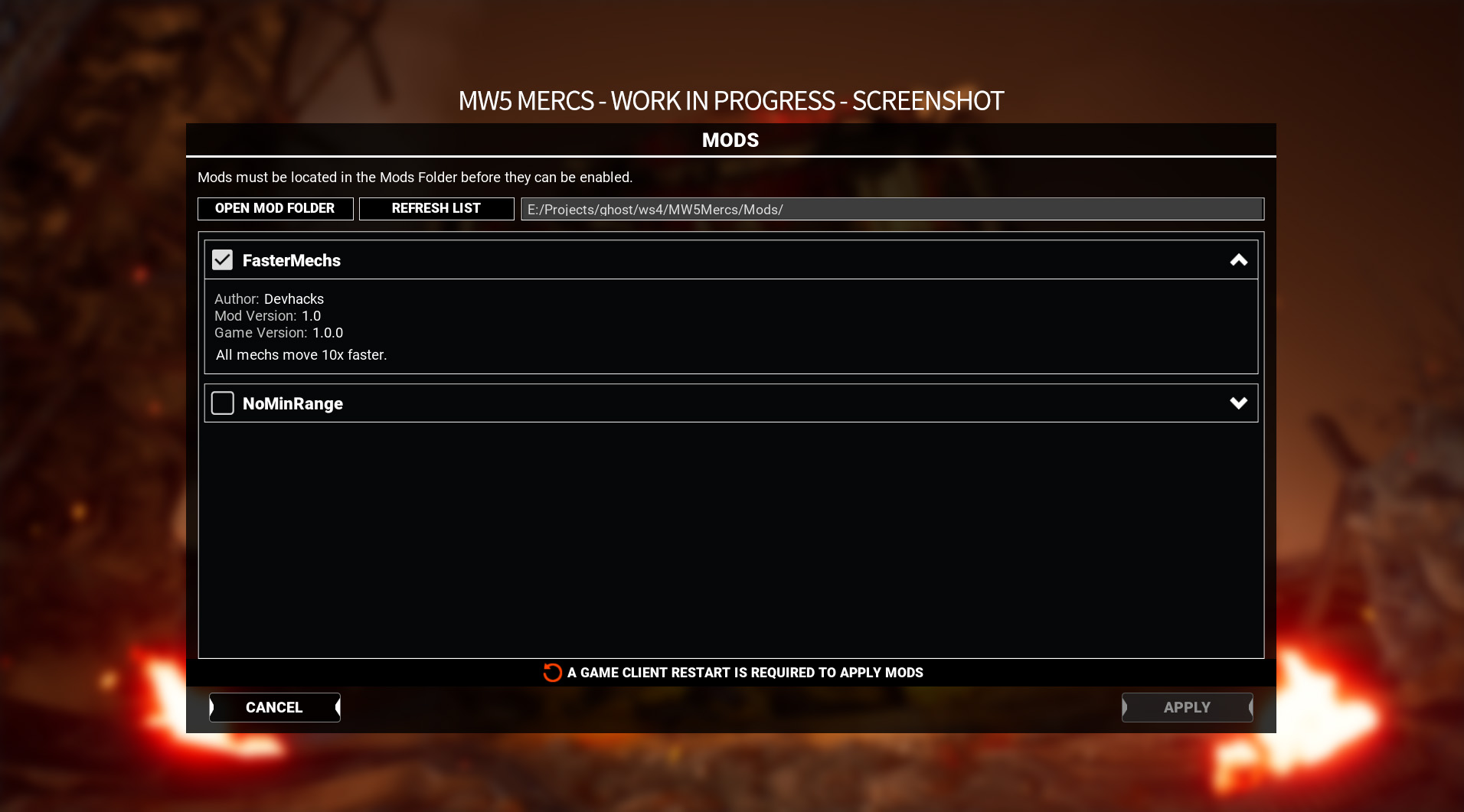 Along with the editor upgrade, we've been busy exposing more ways for mod makers to manipulate mech movement characteristics, weapons stats/behaviors, economics, and more.
The full patch notes will be be posted before the patch is released.
In the meantime, the team is hard at work on DLC #1. You can look forward to hearing and seeing more about our first DLC offering in the coming weeks.
The MW5Mercs Team.
Tagged: Modding